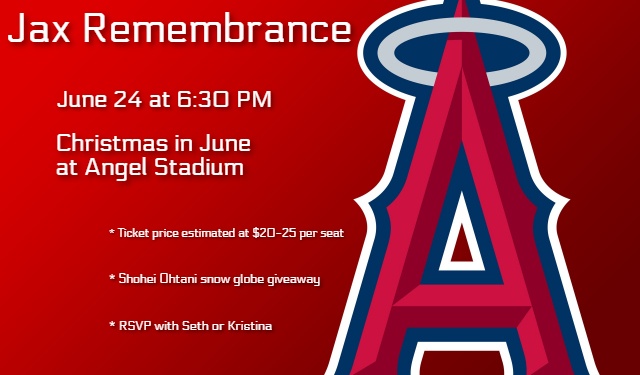 It's been a long time since we have been able to all get together to remember Jax. Let's change that.
The Angels host the Seattle Mariners on June 24 for their Christmas in June promotion (Shohei Ohtani snow globe giveaway!). We're aiming to buy tickets in the $20-$25 range and we will send an update once the final cost is finalized.
At this point, we need to know who would like to come so we can secure a range of seats all together. Please let myself or Kristina know if you'd like to join us.
Thank you for your continued love and support of our family as we remember Jaxson forever.