First, thanks to the blog Broadcasting Sunny for bringing this to my attention. I loved it.
Secondly, my great friend Sam Carter and Popzilla Gallery have put together a Tim Burton collection based on the director's films, and opening night is tomorrow! The Tearz family will be there in full force. Check it out if you can!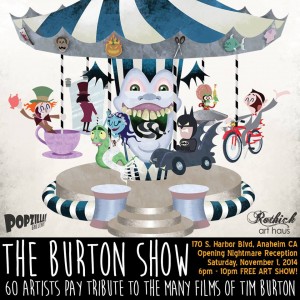 Finally, here's the Tim Burton clip. It's short, and totally worth watching today. Happy Halloween everyone!