Registration for the 2013 CHOC Walk in the Park recently began and team Iron Jax has been created. This year's Walk will be Sunday, October 13 at 6:15 a.m. It will kick off at Disneyland's Main Street U.S.A.
For those that don't know, Jax passed away at CHOC's pediatric intensive care unit. The entire staff was so compassionate to us and treated us with so much respect that this is our little way to give back to the hospital and the community in memory of our little hero.
What is the CHOC Walk?
The Children's Hospital of Orange County annually raises funds to support the care, services, research and education that CHOC provides children. Last year more than 15,000 participants raise $2 million from the event, which was presented by Disneyland Resort.
The Walk is a 5k stroll through Disneyland, California Adventure and Downtown Disney. You do not receive entrance into the parks after the Walk, however, walkers have the chance to buy discounted tickets on the day of the event for later use. We took advantage of this last year and purchased park-hopper tickets for a signficant saving.
How to Register
To sign up, go here and click on "Join an Existing Team" as I've illustrated below.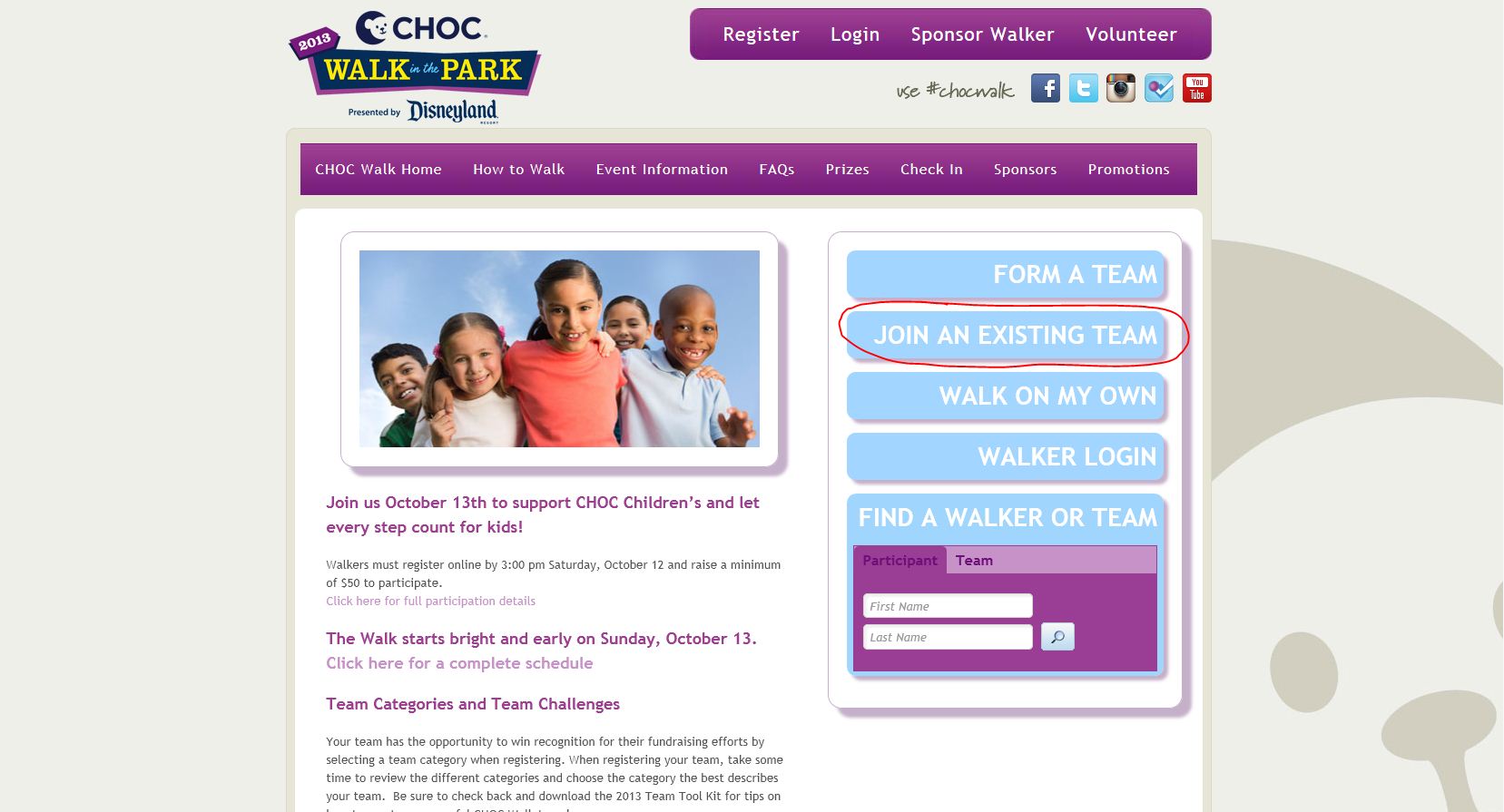 Then, type in "Iron Jax" as the team name to join. This will bring you to a page that lists Kristina as the team captain. Click on Iron Jax and you're on your way.
The next page will bring you to the Iron Jax main page. To sign up, click on "Join Team" link as shown below.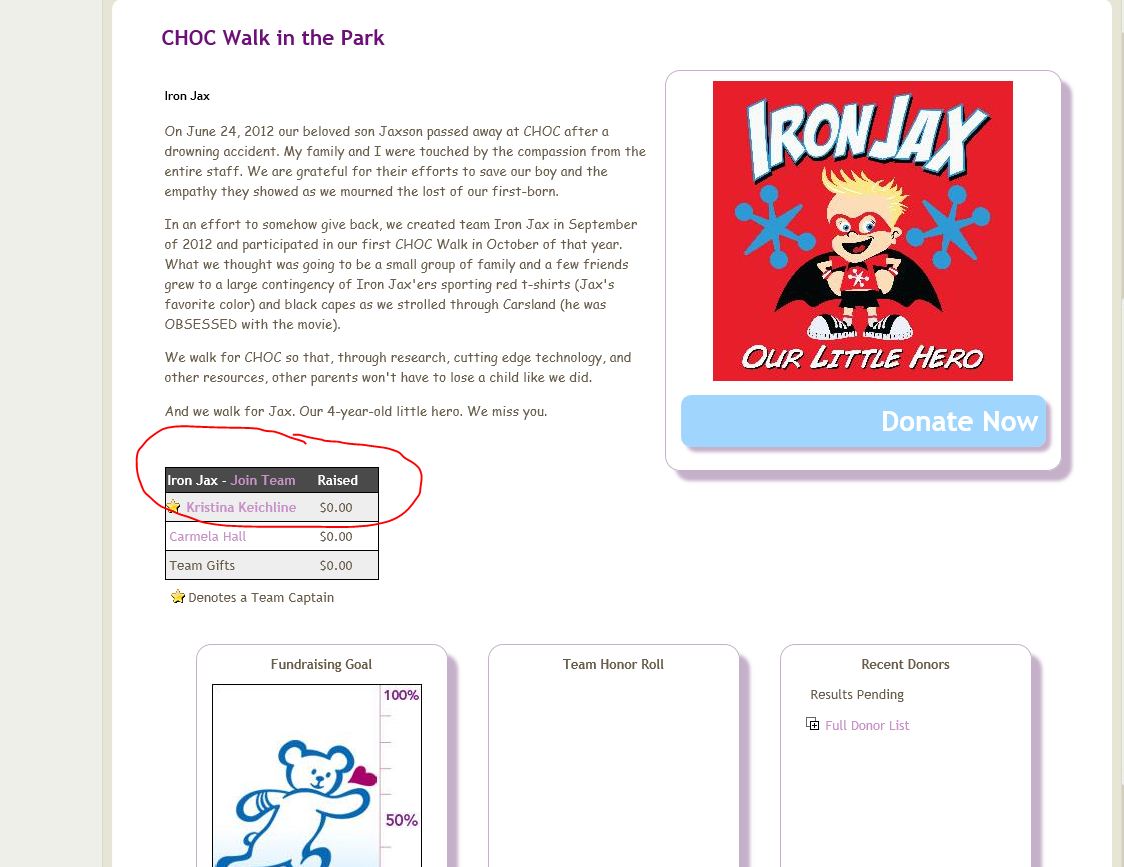 From there you have two options:
1. Individual Walker – No fee to sign up, but you must have raised a minimum of $50 by 10/12/13 to walk.
2. Register as a sleeping bear – This is for those that can't make the walk but still want to raise funds under your team for the team and be eligible for prizes.
Choose your option, complete the New Registration section and you're all set.
Sponsor a Walker
I'm resisting everything in my being to start making The Walking Dead jokes. Arrrgggghhhhhhhh.
Click on this link to sponsor a team or a walker. Under Team Name enter "Iron Jax". Or, click on the team page here, select a registered participant and donate that way.
Iron Jax T-shirts
More information to come for ordering t-shirts featuring the above logo, created by Sam Carter.
Must Read
CHOC created two pages worth reading before the event. Please refer to these pages for any questions that you may have:
Prizes
As an incentive, CHOC has laid out a prize structure which can be found here.
Thank you in advance for those that choose to take part in this event as a walker, fundraiser or donor. It means so much to our family to give back to the community in Jax's memory.