It's Friday, Friday….gotta get down on Fri…
Ugh, nevermind. But ya, it's Friday. It's raining and thundering across southern California. Maybe you need some help to kick-start your day. If this doesn't make you feel more awesome, then you're dead inside.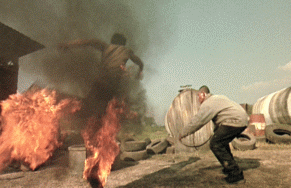 (T)GIF is a regular Friday feature at Smiling Through Tearz. Know of an animated gif that makes you tinkle with laughter, cry or cringe that you think should be featured at STT? Let me know at seth@smilingthroughtearz.com.