Friday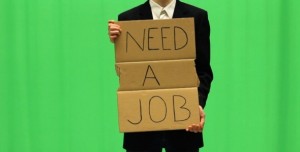 I'm officially laid off. Those of us left in the office spent our last hours clearing out our desks, turning in keys and idling around while we waited for our flexible time off checks to arrive. I didn't notice any tears, except for the customer service rep from sales that seemed to take it really hard. Their jobs are safe, for now. She wept for us while we wore our "it ain't no thang" faces. I think we were all more focused on getting our drank on.
Down to the parking lot we moved, where one festive co-worker brought a flavored Malibu Rum bottle. Another grabbed a Coke from the vending machine and plastic cups from the kitchen. We stood in a circle sipping on a taste of summer. In essence, this was our collaborative sigh. All the stuff that we've endured for the past five months, five years or decades, for some, is behind us. We're free to move on. To what, we don't know. And that part's scary. But we'll all find our paths. And we'll look back on this as a forced blessing.
We moved the party from the parking lot to the Yard House where I got the small beer pictured above. Remember the famous scene from When Harry Met Sally? I think the lady in the background is planning a remake.
My wife worked so the twins and I hung out with the family of one of her co-worker's. On the way there, I flipped the radio to the Angel game to catch the final frames. During a commercial break I switched back to music, and Gray was not pleased. He's really good at whining, so that started as he moaned "More Angels." I tuned it back and as the game returned, Gray began a "Let's go Angels" chant. This was new. He kept repeating it to the point of annoyance. I tried to mix in some clapping for him, and showed him how.
"LET'S GO ANGELS!" clap clap clapclapclap. He told me that was silly. A few minutes later he slapped his leg in a display of "Okay, I'll clap, but I'm just using one hand, and it's still silly, Dad."
At the house our friend made us and his five kids a breakfast dinner. Ellie loves her some pancakes and Gray, while pretty picky, can't deny him some sizzled bacon, so it was a good fit. We chowed. The kids played. And it was an uneventful night at the hospital for our wives. It was a good night.
Saturday
"Are you Seth?" Ellie asked me during breakfast. I stared at her blankly.
"Huh?" I replied.
"Are you Seth?" she repeated.
"Yes," I answered. She shouldn't know my name. The hell?
"I'm Ellie," she said. "That's Gray." She tilted her head to her right. That was the whole conversation. Twilight Zone shit.
We celebrated my brother-in-law's success in school and a recent job working in the field of environmental science. My wife and her mom, never the ones to simply blow up some balloons and order a pizza, threw together a school-themed party featuring brown-bag covered books, globes, lined brown paper (found only in elementary schools) as place mats and a photo booth filled with props.
Sunday
I was getting Ellie dressed to head off to our second trip to Saddleback Church. As I pulled a summer dress over her head and straightened it out, I saw too much exposure up top. Since my wife didn't like my idea to tape the top like the celebs do on Oscar night, we switched dresses. Which is increasingly becoming a problem.
"I no want to where that dress from Target" Ellie scowled. She's 2. Almost 2-and-a-half. Her grammar blows but she sure knows her fashion. I don't even know where the dress came from. Somehow I got it on her and we got out of the house.
Rick Warren, Saddleback's lead pastor, decided to attend the Corona campus today. And he brought a whole mess of other people with him. Last week there were 500 attendees between two services. This week that number catapulted to 1,200. He jumped on stage to worship, spoke to us before the video sermon aired and dawned some board shorts after the service for baptism. It was cool and all, but it'll be nice not to have to hunt for a seat next week.
After naps the twins and I met my sister, her husband and my nephew at Tom's Farms to let the kids explore and munch on some tasty burgers. We found them finishing up a train ride which was right next to a raised stage. Gray and Ellie feel super at home on stage and spent most of the night running, jumping and dancing on the platform.
My wife's grandpa built them a stage last Christmas to feed into their love of performing The Lumineers songs. Enjoy this video from Christmas night.
Man, they look little.