On day three of our hospital stay, two hours before scheduled discharged, we finally decided on a name. Mainly because the birth records department forced us to. We picked Phoenix, which I'll explain in a few, and Davis as his middle name. Davis was my wife's grandmother's maiden name.
Phoenix weighed an even eight pounds and stretched out to 20 inches long. The registered nurse at Monday's mother/baby assessment said he was strong and fierce. He's loud – though not as loud as Gray was – and has no problem screaming his displeasure. He's a fantastic eater and is peeing and pooping right on schedule.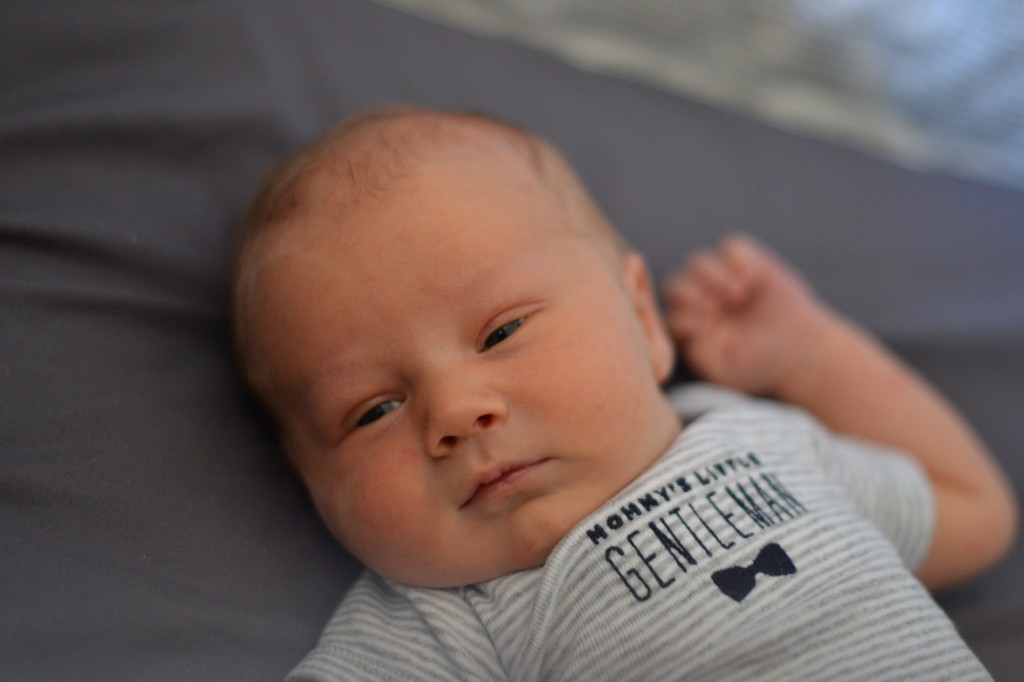 Mommy is recovering okay after the c-section. She says it's been harder compared to recovering after the c-section with the twins. I guess being five years older will do that to you.
We chose Phoenix purely for the symbolism of it all. The name was fine, but we liked another name better, if we're comparing apples to apples. But damn the symbolism of Phoenix. I couldn't shake it.
The phoenix represents renewal and resurrection. Mythology states that when it feels near the end, it sets itself on fire, and out of the ashes, a new phoenix arises. Death, transformation and renewal. When Jax died four years ago, the death beset our family, only to be followed up by the loss of our church, a major loss for our family, and then three miscarriages. We've been transformed, and not for the best. We're just…different. Hardened. Aged. Jaded. A new appreciation of the fragility of life. A lesser fear of death.
And then the renewal. It's been noted as a cleansing. Wash away the death and all that came with it. For our family, this baby represents that. He's brought us hope. A new sense of life and energy.
Another plus for Phoenix is the initials. Months ago, when we started thinking of names, the wife suggested something with the initials of PD. Jax had two best buddies – Moo, a stuffed animal cow we got at the Orange County Fair when he was 2, and PD, a prairie dog he chose from the San Diego Zoo shortly after Moo joined our family.
Since we couldn't come up with something that would feature Moo as a nickname, PD became a goal for us. In the middle of June, the wife text me the idea of Phoenix. Swapping name ideas became a hobby for us. Usually it was me throwing something silly out there, like O'Shea or Wally, and the wife shooting it down.
But when she suggested Phoenix, it grabbed me. Hard. The twins preferred it. Gray suggested calling him Finn (Phinn), largely for the Star Wars The Force Awakens reference I imagine. A friend of ours suggested Nix. Right now, we just call him baby.