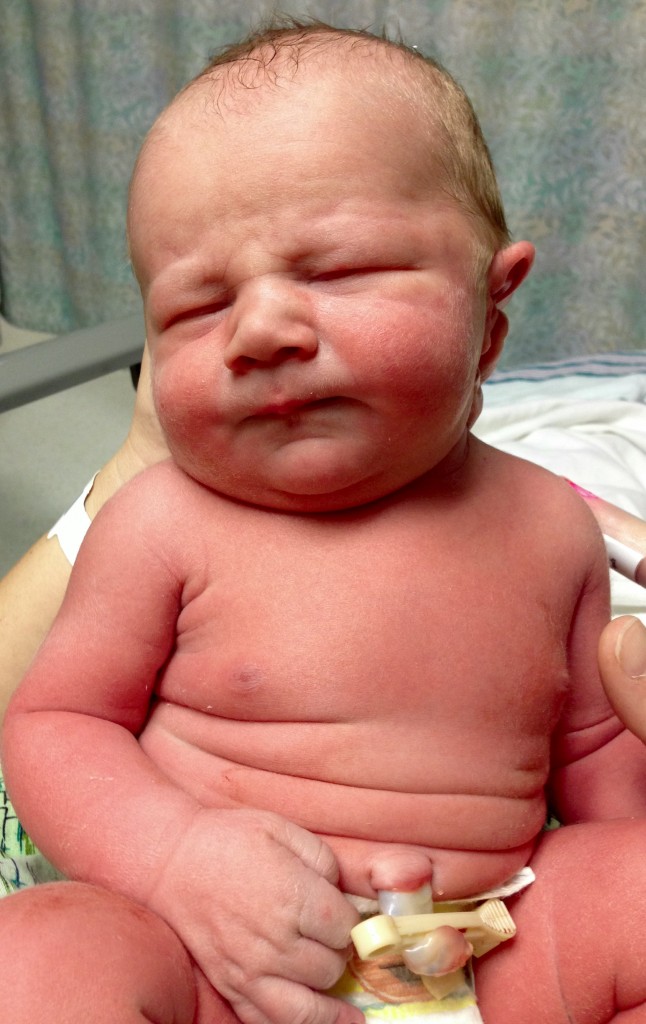 UPDATE 4:52 PM: Pic, but no name.
I'm at work. Been here for about an hour now. I needed to wrap some things up. Some trivia for ya!
Did you know? Baby boy (still unnamed!) will be our fourth child born on a Tuesday. Weird, huh? Presley's D&E was on a Tuesday. Jax and the twins were born in the early evening on Tuesdays.
My plan is to live blog as the day goes on. I'll head about about 9, 9:30, shower and drop the twins off at a friend's house before taking the wife to St. Joseph's for prep.
Keep refreshing this page for updates, as there will not be any added posts.
Just under seven hours until show time, people.
UPDATE 12:17 PM
UPDATE 3:41 PM
Mom and baby are in recovery. Baby Boy was born at 2:44. He weighs eight pounds and is 20 inches long. He has a mix of brown and blond hair and cried for thirty minutes while mom was sewn up. Turnout he was starving. He latched right on to mama and is in bliss now.
Name and pics to come.