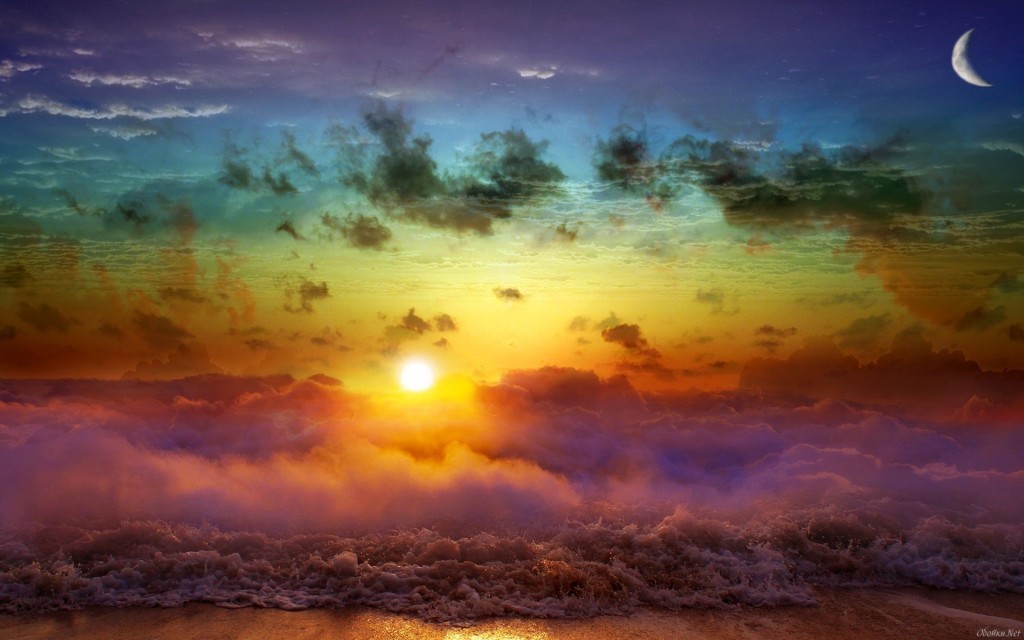 In the short time since I've created this blog, I've met many other parents that have lost a child. Many of them read the site, either sporadically or regularly. There's a kinship among us. We relate to each other the way our best friends can't. We're drawn to each other. They know exactly how I've felt, what I'm feeling now and what I'll feel next year.
This post is geared specifically towards my bereaved crew. We're all at various stages of our loss. It's been 13 months for me. For others I know, it's only been a month. For some of you reading this, unfortunately, maybe it's something that will happen in the future.
It's a post of hope. It's something to read when you're in the pit. When you don't feel like you can climb out. When you don't feel like anyone hears your cries for help.
George Anderson is a medium. On his website he claims to have had a special relationship with souls since he was 6, and he's dedicated his life to helping the bereaved cope with loss. According to a post on a message board for families that have lost a child, Anderson wrote these words.
This post isn't to vouch for his abilities or credibility. Like I've written before, it's all confusing to me. I just wanted to spread his message, which I hope can comfort either yourself or your loved ones that have or will experience tremendous loss. I hope it helps.
It's become typical–yet  still always surprising–to hear from souls during a session who were  themselves bereaved parents on the earth, that not only was the struggle of their lifetime here necessary, but "worth it."  That's a rather  spectacular statement to make, considering how we already know how  difficult the path of a bereaved parent is.  Let's face it–things have to be pretty darn good in the hereafter  for (formerly) bereaved parents to tell us here that every minute of the struggle here to continue after a devastating loss is not only worth  the immense cost to us, but it was necessary to their spiritual growth  and reward in their new world of joy.

The souls tell me  that reunion with the children they longed so much to see again is  breathtaking, and one of the most curious things they encounter is that  with regard to appearances, not a second seemed to have passed since  they last saw their children.  It seems literally as if we pick up  exactly where we left off, and that only once we are comfortable, we get to see the progression of the souls of our children almost exactly as  it would have happened on the earth.  It's one of the joys the souls are most happy about–not having lost a minute of their child's growth and  maturity.

What is so encouraging about sessions like these, where bereaved parents "talk" to parents here, is that they don't try  to minimize the entire spiritual journey of a parent here by tossing out phrases like "it all gets better" or "you do get rewarded, so  relax"–they take the journey both they and we have gone through with a  seriousness that is unlike any other time in sessions.  The experience of having lost a child on the earth and having struggled through the  most difficult challenge of this lifetime (their words) has not at all  been forgotten by the souls–but it has been forgiven, since they now  see the arc of their lives, and the lives of their children, and how  necessary it all was as a means to a magnificent end.

I  can't make you feel better when your heart is broken by just telling you  that as a bereaved parent, it will get better one day–that is part of  the spiritual lesson each of us will learn here.  But I can remind you  that when life seems at its most cruel and hopeless, parents just like  you survived it.  They not only survived, but they found everything they had lost, and much, much more.  I hope the example of these brave souls and their incredible words can at least help us understand that there  is Light ahead, and no matter how hard it is, we have to keep walking  toward that Light, where everything we love and have lost is waiting for us in a world where no harm will ever come to our loved ones or us  again.   From your sisters and brothers who walked the same path as you, and came out the other side in joy, you know they can be trusted to tell you the truth.  And it's pretty spectacular.
I can't wait to see Jax again. And if it really feels like not a minute has passed, it will be a glorious moment when we reunite. I can't wait to rub my hand across that chicken-head hair of his.
Some of my bereaved brothers feel the same. To the point that perhaps they've seriously considered speeding up the process. It's crossed my mind. I'm sure it's at least crossed all of our minds for a second. But the hell we're in isn't for nothing.
So stay strong. When you're not, let others carry you. When you're feeling strong, let others lean on you. And when we do finally see our kids again, we'll know surviving this hell was worth it.