The fine folks over at TechGraphs hired me yesterday as a writer. TechGraphs is in the family of FanGraphs and The Hardball Times, both baseball sites. Ripped straight from the About section:
TechGraphs provides news, analysis, reviews, and opinion about technology's role in the world of sports. Fans engage with sports apps and web sites more than ever. Player-tracking systems are allowing us unprecedented insight into the game. We can get updates about our fantasy teams sent right to our wrists. Technology is burrowing itself deeper and deeper into the sports world, and TechGraphs is here to cover when it happens. It goes beyond just gadgets and apps. TechGraphs looks at how tech is affecting sports themselves, as well as our engagements with them.
I'll be contributing part-time with content and full-time with my heart. And they'll throw some money at me for my efforts. I'll let you know once I start contributing. Clicks, shares and likes will be much appreciated and will go a long way. You guys got this, right?
Anyway, this is about how I felt yesterday.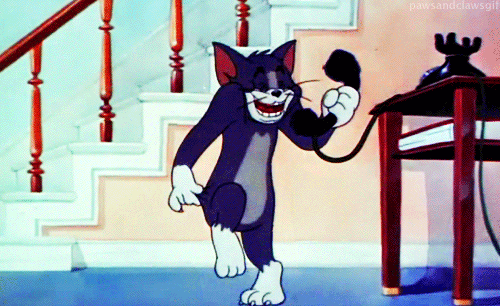 (T)GIF is a regular Friday feature at Smiling Through Tearz. Know of an animated gif that makes you tinkle with laughter, cry or cringe that you think should be featured at STT? Let me know at seth@smilingthroughtearz.com.