Jax spent just about the entire month of October studying a costume catalogue we received in the mail. He'd ask me what certain costumes were. He'd skip some of the scarier ones. And he'd change his mind on his favorite almost daily.
Ghost Face and T-Rex were consistent favorites. But I think ultimately, had it been his choice, he would've chosen a super hero costume. Earlier in October, his preschool held a fall/harvest festival. He won a costume in a cake-walk type of game, and chose a Fantastic Four outfit. He wore that ridiculous looking thing everyday. The only time he was able to leave the house with it on was on Halloween day.
As it was the first Halloween with the twins, we wanted to dress as a family in a theme. And since Jax was so awesome, he agreed to our theme if he could also wear his Fantastic Four outfit. We decided on a farm theme, which he got in to, and we figured starting the next year Jax would start wearing the costumes he wanted. We had lots of Halloweens left, right?
Thanks to a dear friend's frantic hunting, we dressed Jax in an Iron Man costume to be cremated. We added an accessory he would've loved, but I can't remember what it was. I just know it's what he would've wanted. And it kills me that  he wasn't able to be that super hero for Halloween.
On to the pictures. Oh, and Moo made another appearance as a pumpkin.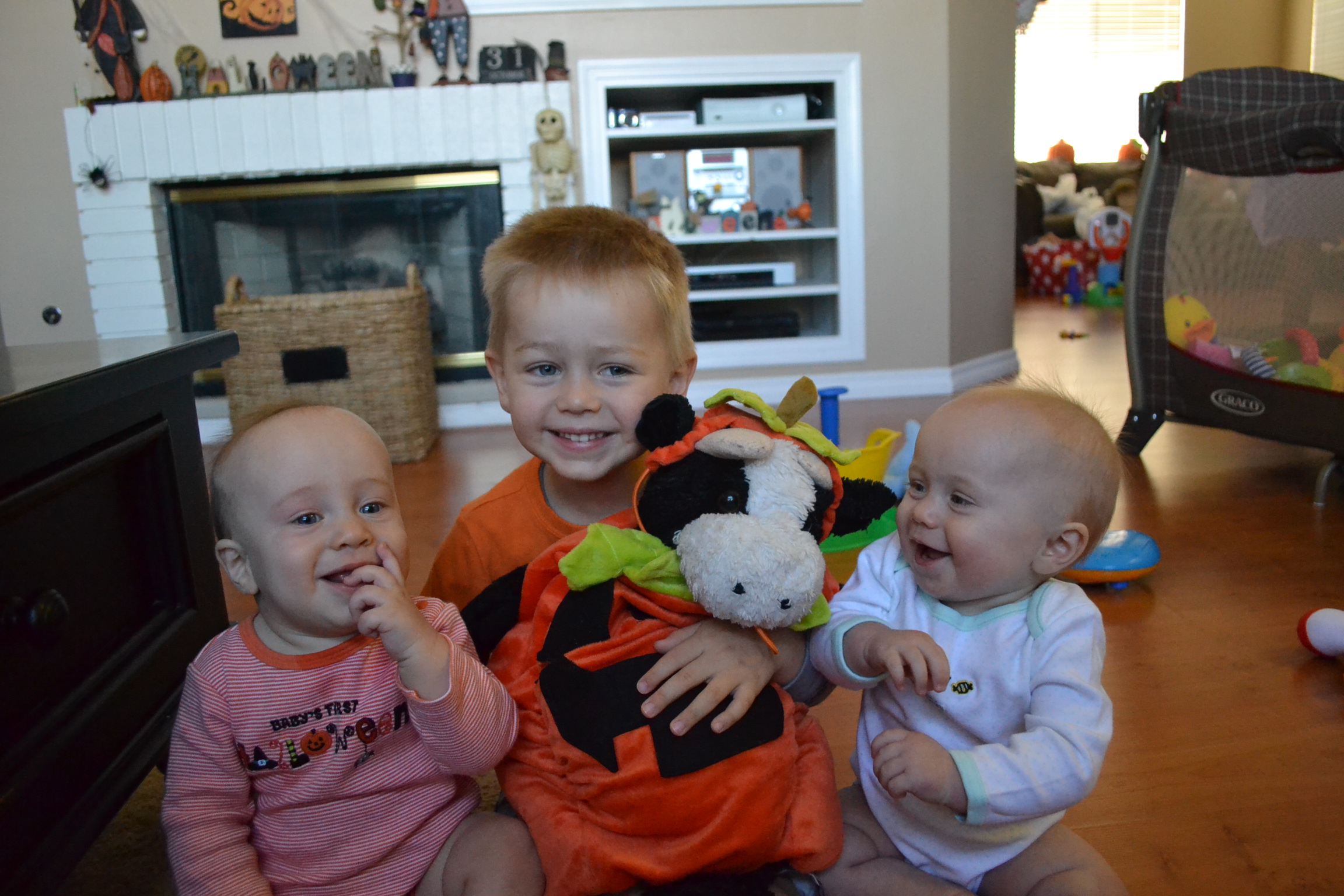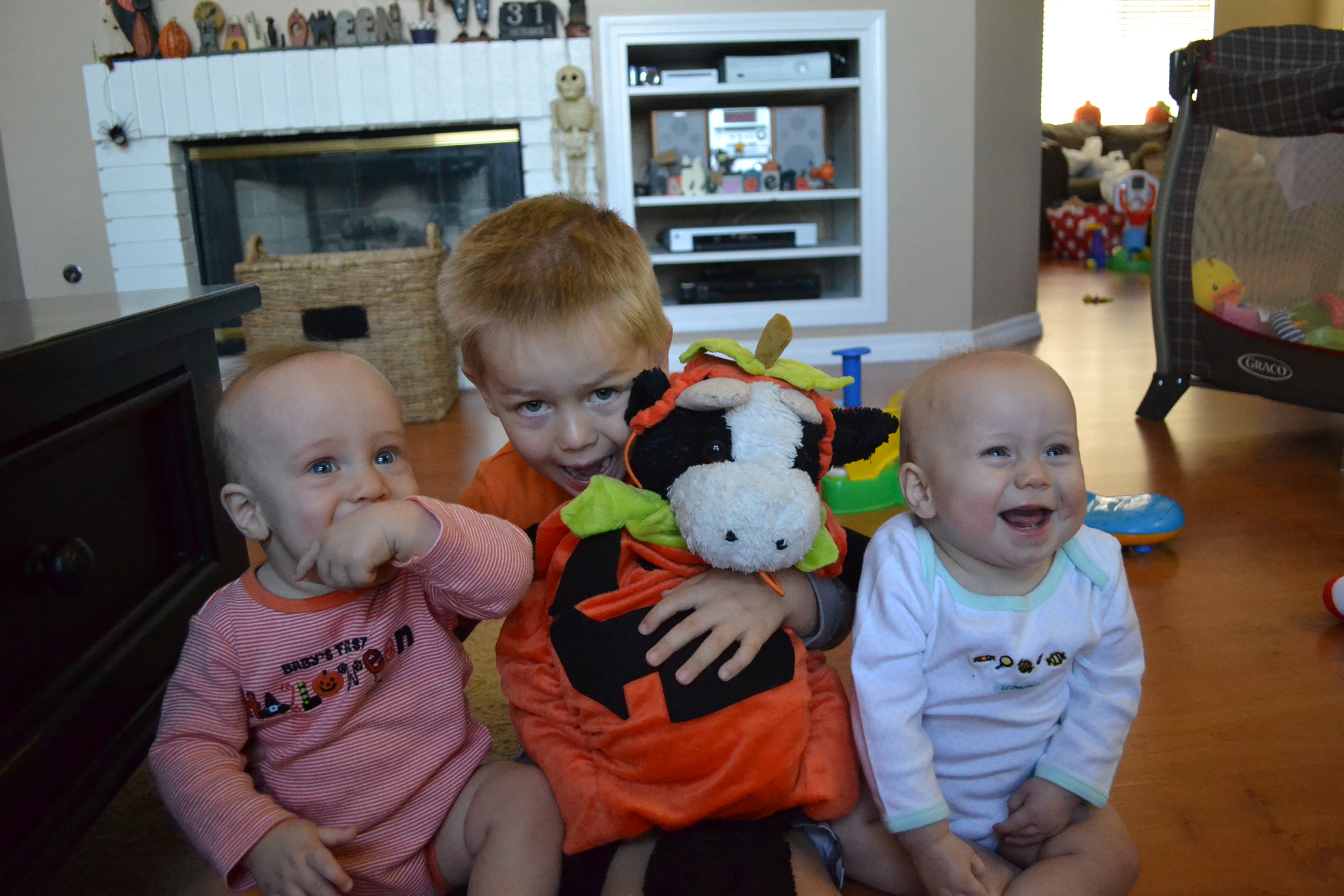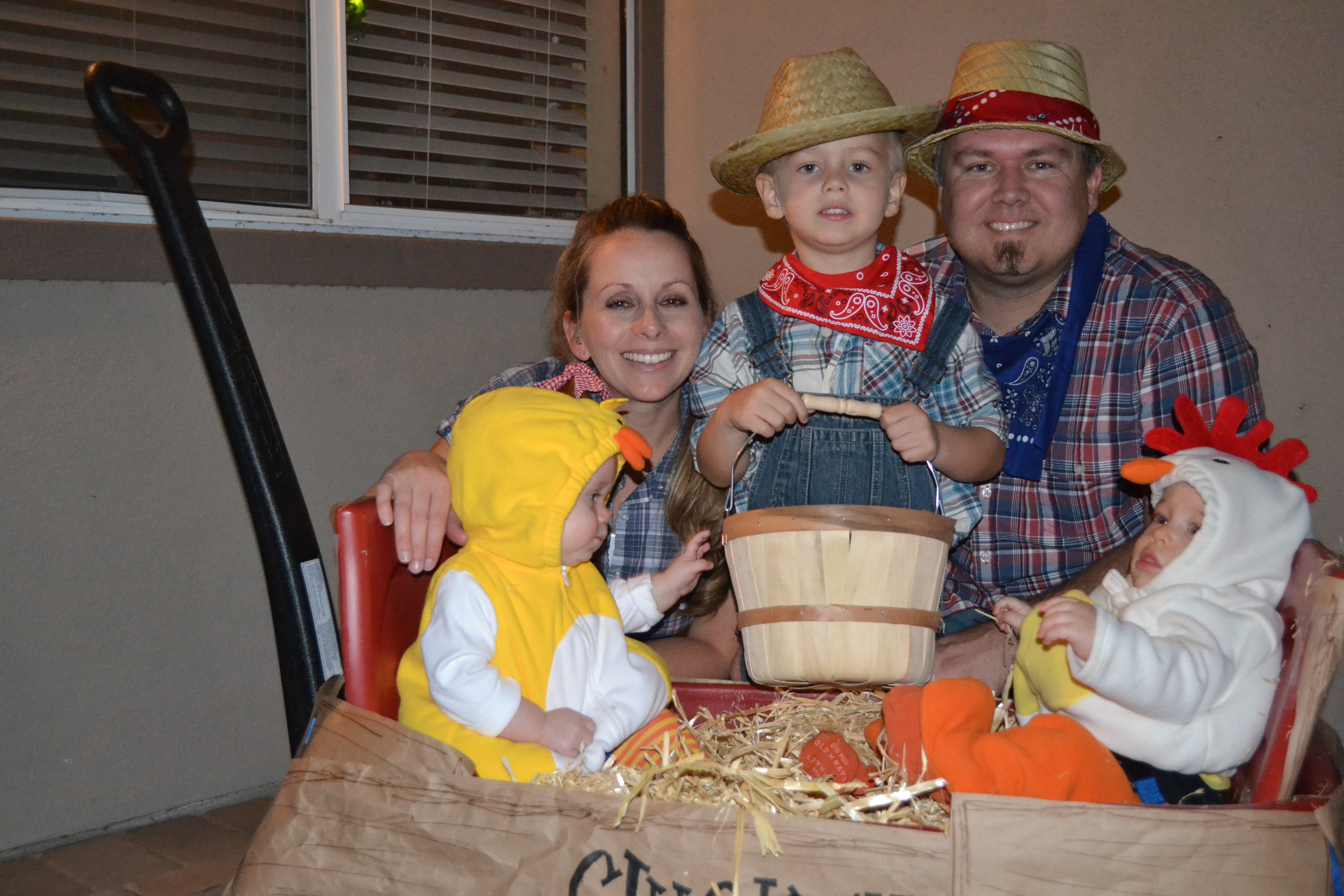 This was the first year Jax really got into candy. A few days after Halloween, on a quiet Saturday as the twins napped, I came out of the office to find Jax wasn't in his room napping anymore. Around this time we had trouble having him nap, and he usually played in his room for 30 minutes before coming out, against our instructions. I walked in the living room and he wasn't there. I went into the front room and found a trail of blue pixie dust up on to the ottoman, his back to me hunched over, eating the sugar straw.
And that, folks, is what happens when an oppressed kid finds freedom. They become junkies.
Happy Halloween, everyone. Enjoy tonight.