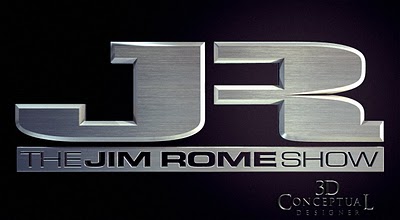 Throughout high school and college I often listened to The Jim Rome Show. Jim Rome is a popular sports talk radio show host known for controversy, pleading for callers to "have a take a don't suck" and his legions of followers called clones.
A year out of college I worked as an account coordinator at an Orange County public relations firm. I applied for a writing position on The Jim Rome Show for shits and giggles. I believe at the time Rome broadcasted out of Burbank or Woodland Hills. Or Sherman Oaks. It's all the same to me. At the time I lived in Orange. The commute would've been hell.
But it was a writing gig. About sports. I knew Rome's style. I knew his gloss (vocabulary Rome developed over years). It'd be a dream job.
I applied and received an email from Travis Rodgers, Rome's producer at the time and now sports talk radio show host himself. We spoke on the phone for a few minutes and he asked me to submit a writing sample.
I never heard from Rodgers again.
A Smiling Through Tearz EXCLUSIVE, here is the failed writing sample that didn't get me a call back for The Jim Rome Show.
But first, a Wiki snippet of background about the piece's star, former outfielder Carl Everett.
Everett is quite outspoken with his beliefs, and his remarks have proven controversial on several occasions. Perhaps the best-known of these was his denial of the existence of dinosaurs. He was quoted as saying, "God created the sun, the stars, the heavens and the earth, and then made Adam and Eve. The Bible never says anything about dinosaurs. You can't say there were dinosaurs when you never saw them. Somebody actually saw Adam and Eve. No one ever saw a Tyrannosaurus rex." He also derided fossils of dinosaur bones as man-made fakes.[3] In reference to these comments, Boston Globe columnist Dan Shaughnessy dubbed Everett "Jurassic Carl." Everett, in turn, referred to Shaughnessy as the "curly-haired boyfriend" of Globe beat writer Gordon Edes.[4]

Everett in an interview with Shaughnessy, questioned the validity of the Apollo Moon Landing.[5]

Each season in the MLB, Everett tended to get into altercations with umpires. Some of these tirades have resulted in suspensions and fines. Everett's longest suspension came during the 2000 season after an incident in which he bumped heads with umpire Ron Kulpa while arguing Kulpa's ruling that Everett's batting stance was illegal. Everett was suspended for 10 games and fined $5,000. Everett has stated that he thrives on being hated, and that it keeps him on top of his game. Opposing players, umpires, and even his own teammates are not immune, as evidenced by his postgame shouting match with Seattle manager Mike Hargrove after a 14-6 loss to the Los Angeles Angels on July 5, 2006.[6]

Everett has also made controversial remarks about homosexuality. He once said that if he had an openly gay teammate that he would consider retiring, or, at the very least, "set him straight." In the 2005 season, he told Maxim that he has had gay teammates and accepted them, but, "Gays being gay is wrong. Two women can't produce a baby, two men can't produce a baby, so it's not how it's supposed to be. … I don't believe in gay marriages. I don't believe in being gay."[7]

In 2011, Everett was arrested at his home in Tampa on charges of aggravated assault with a deadly weapon and tampering with a witness. Everett reportedly held a handgun to the head of his wife of 18 years.[8]
~~~~~~~~~~~~~~~~~~~~~~~~~~~~~~~~~~~~~~~~~~~~~~~~~~~~~~~~~~~~~~~~~~
March 6, 2003
Travis –

Here's my writing sample.  I'm trying to sneak it in before the show starts, in case you guys refer to it today.  If you need anything else from me, by all means, let me know.  Thanks again for the opportunity.

Seth Tearz
Thump is in midseason form.  And no, I'm not referring to Texas Rangers outfielder Carl Everett's timing of his swing or the strength of his legs. 

The all-around bad guy went OFF on John Gonzalez of the Dallas Observer in the Rangers clubhouse as Gonzalez interviewed Thump for this week's cover story on the Texas Rangers. According to Gonzalez, Everett dropped a tirade of F-bombs and got into a screaming match with Gonzalez after the reporter asked some tough questions.

But really, who can blame Thump?  This isn't Watergate, it's spring training.  These tough questions just don't belong.  You know, tough questions such as:

"Are you ready for center field duties?"
And…"What's it like playing for Buck Showalter?"
Or, worst of all…"Do you think you can contend this year?"

Obviously irritated by these OUTRAGEOUSLY inappropriate questions, Thump responded like any normal person would.

"If you're gonna ask some f-ing ridiculous questions, then I'm gonna give you some f-ing ridiculous answers…I mean, that's just f-ing ridiculous."

"Asking me, how do I like Buck? Asking me, can we contend? That's some stupid f-ing s**t. That's some s**t your editor told you to come down here and ask."

– Carl Everett

Classic Thump right there. Carl, check yourself.  We know you hate the media. But what else do you expect them to ask you!?  It's spring training for crying out loud. Asking about a previous injury, a new manager and the team's expectations for the year are pretty common right now.

What would you prefer to talk about? How dinosaurs never roamed the Earth? How man never landed on the moon?

"Carl, tell us how those large bones found by scientists that fit together like a puzzle aren't from dinosaurs."

"Hey, Carl. Give me your insight on how the government used Hollywood magic to create astronauts planting a US flag in the moon."

Thump, you play baseball. That's your job. You get paid millions to play it, and part of your responsibility is to spend a few minutes a day answering innocent questions. Stop threatening the media. They're just doing their jobs. Listen to the questions and fire back with an answer. It's that simple.

Note to Fatty – If the ancient bones that scientists dug up look like a giant bird, then it probably is a Pterodactyl. Unless you think that blue jays were six feet tall a thousand years ago.

And last thing. You're not Oliver Stone, so stop selling your conspiracy theories and start tracking down fly balls and digging for doubles. Your teammates might actually start respecting you.