Around May, my 3-year-old son, Gray, started talking about his girlfriend. Matter-of-factly, he'd wedge her in to conversation. Like it was an achievement. He was being humble, but wanted us know to know he had one.
As curious parents, my wife and I peppered the boy with questions about this lady friend. Over the course of the last several months we've developed a pretty good idea of who this girl is, based on eerily consistent and specific answers to our questions. And now, I present to you Grayson's girlfriend – Hayley.
Gray met 2-year-old Hayley at B.J.'s Restaurant and Brewhouse. If you take him there he will show you the booth she ate at. She has brown hair and brown eyes. And she lives in a hotel.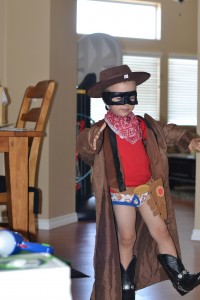 She was supposed to meet us at Roman Cucina in Fullerton for a Mother's Day dinner, but never showed. Gray seem more relieved than hurt that she flaked on him.
While watching a Brewers' tee-ball game in the spring, Gray pointed out a father from the other team. As we sat on the bleachers, having not discussed Hayley at all, he told me that this father, dressed in a bright orange construction shirt with jeans and tan boots, locked Hayley in a cage. Gray saved his woman when he pushed this man in to a mud pie. A couple of months later he mentioned parts of this same story. With the same details. Stoically. And I have no idea what a mud pie is.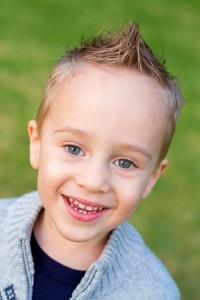 On Saturday, when we left the Harbor House Cafe, a woman in her early 30s with purple hair pulled her Bentley in to the parking lot. Gray told me that he colored Hayley's hair red and called her Roxy. I was afraid to probe him further on this anecdote.
Now, Hayley has competition.
A girl in his preschool class has taken a keen liking to our boy. She has black hair with a fuzzy caterpillar for eyebrows. My wife said yesterday when she dropped the twins off in their class, said girl rushed to welcome Gray. We've asked if he still has a girlfriend, and who it is. And he firmly says it's still Hayley.
But to be fair to this girl, really, how could she compete with Hayley? She lives in a hotel, she likes one of Gray's favorite foods (pizza), she colors her hair and even goes by different names to spice things up. And she's never around. Sounds like marriage material to me.