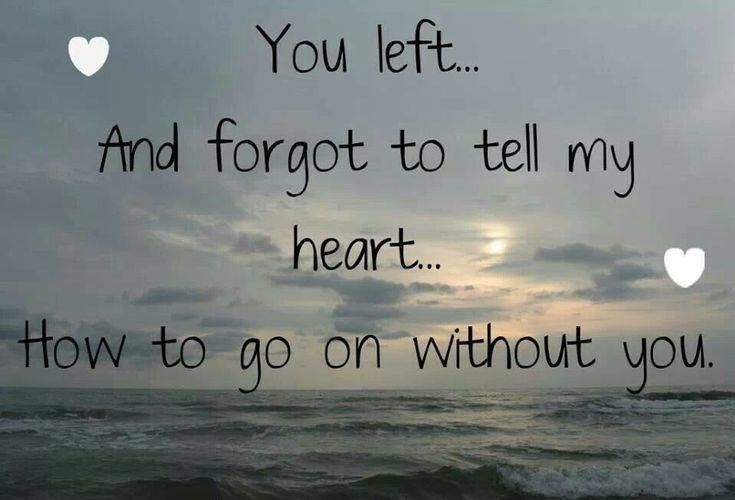 At the risk of sounding like spirit stalkers, we went to another Theresa Caputo live show. It's our fourth experience. I didn't write about the third, because nothing happened. She happened to be back at the Saban Theatre in Beverly Hills, the same venue Jax came to us, so we decided to give it another try. You might think we're nuts. But really, we just want to hear from him as much as we can. If you haven't read the our previous experiences, click the blue links above. 
Earlier in the day my wife explained to Gray what we were doing. The twins have watched a few recorded episodes of the Long Island Medium with me before, so he vaguely knows who she is. My wife explained she talks to dead people and asked him if Jax was going to show up that night. Gray paused and looked towards the sky.
"I think he'll come down," he said.
He was right.
* * *
Next door to the Saban Theatre is The Hill Bar & Grill, tucked away on the corner of Wilshire Boulevard and South Hamilton Drive. It's a cramped neighborhood bar which I'm sure locals avoid on nights that the theater holds a show. My wife, her mom, my dad, our friend Megan and I grabbed some dinner and I threw back a Maker's Mark and a couple of Bud Lights before heading over to the venue.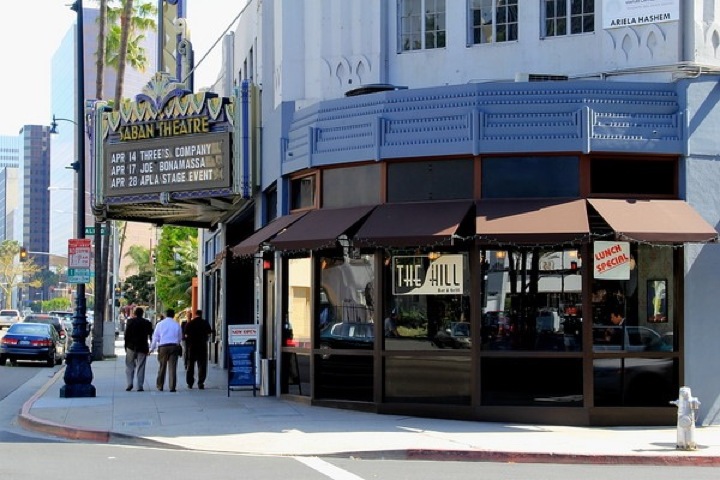 As we people watched the always interesting Los Angeles population from the lobby of the venue, I felt a sense of calm. We found our seats, which were towards the front left of the theater, on an aisle, but well removed from the front of the stage. I didn't expect anything to happen tonight. Nothing happened last time, and it was just great luck that Theresa came to us a year ago.
The show began exactly as it had the previous three experiences. While her jokes were the same, she didn't dawn the disco ball heels this time. I mean, they were still sparkly enough to make Ellie jealous, but at least they were different.
Split the theater in half down the middle. Once Theresa began to let Spirit lead her, she started on the right half of the audience and spent about 45 minutes on that side. That sense of calm still flowed through me, caused by either the booze or something unexplained. At this point I'm just along for a fun night out in L.A. and a show. Theresa's back faced us.
And then it happened. Again.
"Who here lost a boy that drowned?" she asked.
I looked around the theater as I felt my wife or her mom or Megan, if not all three, raise their hands. No one else in the theater did. It took her a couple of seconds to find us, but she did. My wife stood up and I just sat there like a sack of potatoes. I have no idea why. That calmness still weighed on me.
At this point, I'm just going to reel off what we can remember happening. It may not be in chronological order.
Theresa asked us if he drowned but shouldn't have. She saw shallow water (this pool's step extended about 10-15 feet out which he was last seen playing on) and lots of people around (a grandmother played with her grand kid right next to Jax, there were other kids in the pool and lots of adults outside of the pool looking on).
"He tells me knew how to swim," she said. Jax and the twins were in swim lessons for about a month. It'd make sense that in his 4-year-old mind, he thought he could. But he couldn't.
She knew I was at the pool that day with him, and asked if I tried to resuscitate him. I explained, no, but I was there when it was happening. She told us he was already gone. To give us peace that know matter which hospital he went to or what could've been done, it was already too late. My wife questioned this, and now, doesn't have to doubt any more. Also, this matches what Theresa told us a year ago, when Jax told her he went in an instant.
She asked if we had a daughter, but then never followed up with that. Later she asked "What's with the twins?" We told her we had twins. So did Jax show her Ellie or Presley? We lost Presley, my wife's first pregnancy, at 16 weeks gestation.
As Theresa stood directly in front of us (only one row separated us and the medium), she looked at my wife only and asked if Jax wrote his name, and if she had a tattoo of something he wrote. She pulled up the sleeve of her sweater and revealed her tattoo, which is "Jax" written by him.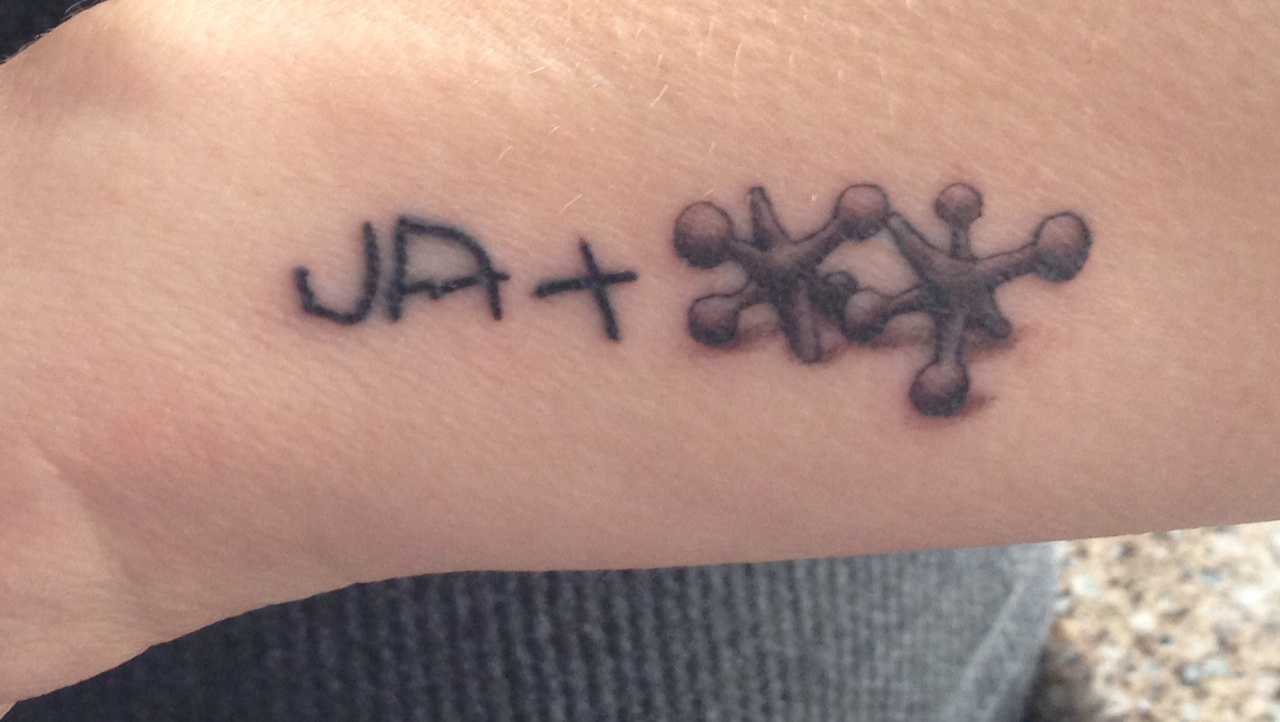 "Do you have a necklace you wear for him?" Theresa asked. My wife pulled out the necklace Children's Hospital of Orange County gave her after he died. It's a ceramic heart empty inside. We cremated Jax with the smaller heart that fit inside hers. She's worn it every day since he died.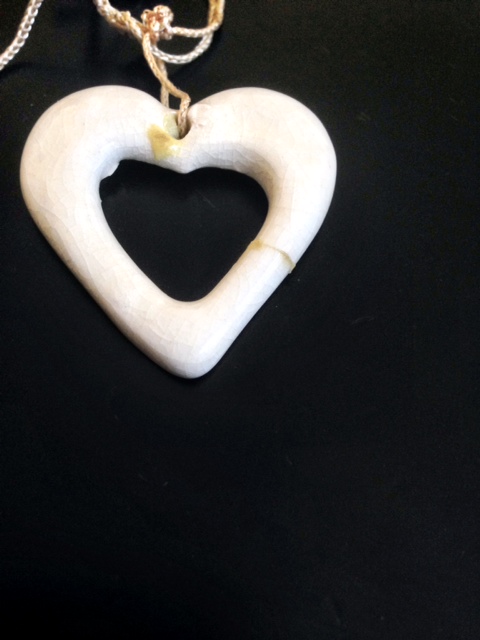 She asked us about the color green. I had no idea how that was relevant. My dad, seated to my right, spoke through a throat of tears. "We got him a dinosaur costume that was green that he loved." I think this was a way for Jax to speak to my dad.
On Halloween a friend of mine posted charming photos of her son playing in the fields with an orange dinosaur costume. I replied in the comments below.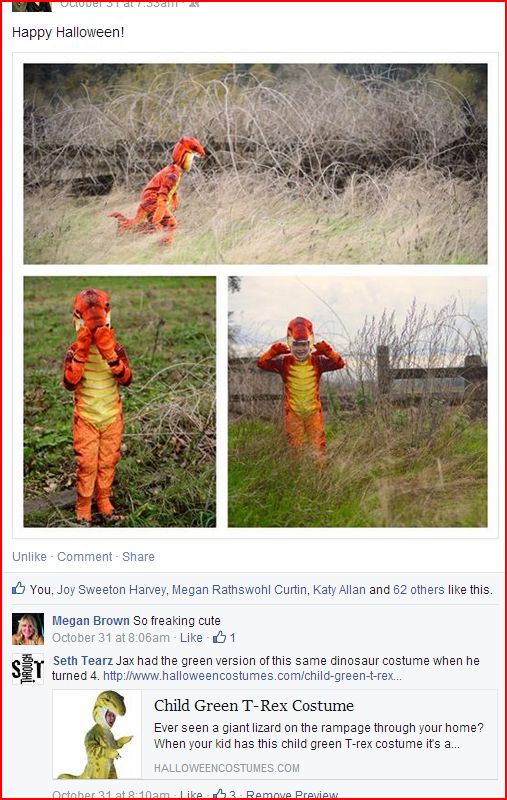 On October 20, my mom text me a heads up that Gray was wearing Jax's dinosaur costume. She didn't want me to walk in to their house and lose my shit, as we haven't seen it since Jax wore it.
"He was your side kick, right?" Theresa asked. "He would follow you around?." If my dad didn't believe before, this slammed the door shut on any doubt he had. Because calling Jax my dad's side kick, or little buddy, is an understatement. They have a very special connection. My dad retired around the time Jax started preschool, and as my wife was on modified bed rest pregnant with the twins, my dad helped pick Jax up from school, take him to speech lessons, hang out at Bass Pro Shop, etc.
Remember that calm thing going on with me. It almost made me feel like a heartless robot. I didn't shed one tear. I'm a crier. A year ago when Theresa spoke to us (I stood up that time) I sobbed. If anything was going to punch me in the gut and make me spill tears, it would've been the side kick thing. But it didn't. Anywho, back to the show.
Theresa asked my dad if he had something in concrete with Jax's writing. There's a stone with his name and hand prints with gems set that stands in my parents' backyard.
She asked us about angel wings. Three of us had different interpretations, I found, talking after the show. But during the show none of us spoke up.
Two nights before I talked to Jax out loud before I went to sleep. I told him about going to the show, how my dad was going to be there and would love to hear from him, how my wife would love to hear from him, and how he needs to mention something specific that only we'd know, so I know it's true. I told him to talk about the Angels or Torii Hunter or something. Angel wings. Was this how Theresa knew to mention something about angels?
My dad thought it could be his mom, who died years ago. Earlier, Theresa asked us about the mother figure. My wife's grandmother passed a few years ago, too, so it could be either one, or both. My dad's mom had an affinity for angel wings. After she died, my cousin got a tattoo of her face on his inner forearm with angel wings.
My wife thought it could be a wooden angel wing decoration she almost bought online. She flagged it so if it goes on sale again she'd get it. Since we have four souls in heaven (Jax, Presley and two other miscarriages), she wanted it.
Or it could be all three. I don't know how any of this works.
Theresa asked us about a vacation. We shrugged. That's what people do, right? They go on vacations. Then she said she saw Disneyland. That's her image for vacations. I explained we just went to the Mickey's Halloween Party at Disneyland, and he loved Disneyland and Halloween, so that could be it. Megan reminded my wife about the CHOC Walk, which was just two days before that Halloween event. My wife explained the walk and the reason behind it. He knows about it.
She brought up another memorial. She asked about a balloon release, which we did for the one and two-year anniversaries of his death. She asked about a lantern, which we tried to do for his first remembrance, but found out they were illegal, and a huge pain to do when we illegally tried to send a couple off after the park's lights shut down and most everyone at the remembrance left.
She also asked about a tree or bench in his honor. A co-worker of mine got us a memorial tree, which we had planted in my wife's grandpa's back yard. Apparently Jax wanted to touch on all the ways we remember him.
Theresa talked to us for a shorter time than a year ago. And while skeptics may say she remembered us from before, or found info on my blog, or whatever (it's crossed my mind, too), she brought up some very specific things she'd never know. The biggest being my dad's side kick, and their strong bond. And just as a side note, at the last show we went to in Long Beach, Theresa acknowledged speaking to a woman she's "read" to before. It was clear, looking in to her eyes four feet away from us, she had no recollection.
Theresa moved on to speak with others, and I just sat there, calm as all heck, as if nothing happened. I don't know what my deal was. But I was still calm. And full of peace. And ready to move on knowing Jax is always with us. I didn't have this feeling a year ago.
We carpooled back to my parents' house where my mom watched Gray and a fever-fighting Ellie. My wife and I drove separately, and she drove the kids home in the minivan. Gray was awake, so she told him that Jax did come and talk to us. She asked him if Jax ever came and talked to him. He said no, they just played. She asked if that was when he was a baby or now, that he's bigger. He said when he was a baby.
"Now his soul just watches over me."
What 3-year-old talks like that??? We may have our own medium in the family.