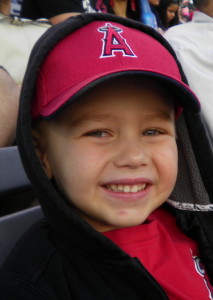 This year's Remembrance for Jax will be at an Angel game on Tuesday, June 24. The Angels host the Minnesota Twins, tickets are $14 and you get a nifty vintage baseball hat thrown in.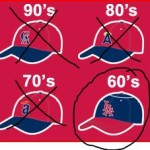 If you'd like to join us in remembering our boy, his love for baseball and the Angels, and being together as a community to cry and laugh and hug, let us know. We will buy group tickets so we can all sit together.
Some other ideas we're kicking around:
– If you have an Iron Jax t-shirt, wear it.
– Tailgate before the game. If you have the time, join us for some pregame community. If we have enough people, maybe we can carve out a portion of the Angel Stadium parking lot to play catch, let some of the little kids take some swings and munch on snacks or a meal, whatever you wish.
– We can meet in front of Angel Stadium at Jax's brick. It's hard to find alone, but together, we can accomplish anything. Maybe we'll even find that missing Malaysian airliner. AS A GROUP WE'RE INVINCIBLE.
– Scoreboard message. We'll get a message up on the scoreboard so we can cheer, snap pics and celebrate Jax.
– Any other ideas? We're open to ideas. Pitch 'em to us.
If you want a ticket, please let me know immediately. We should buy tickets within the next 10-14 days. But please don't wait that long to tell us. If you're on the fence, let us know that too. You can comment below, reply on Facebook, email me, text me, email or text Kristina, give us a call like in the old-fashioned days, stripper gram (females only, please)….carrier pigeon. Just let us know. Once we get an idea of how many tickets to buy, we'll finalize the details of where to meet, how to pay for the ticket, etc. Right now we just need a head count.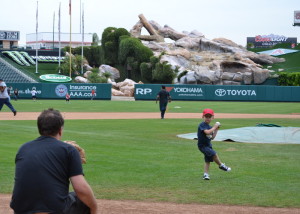 We hope you can all join us in remembering, honoring and celebrating our little hero.
What: Jax Remembrance
When: Tuesday, June 24 meeting between 5 – 6:30 p.m.
Where: Angel Stadium, either in the parking lot to tailgate or in front of Angel Stadium, between the hats.