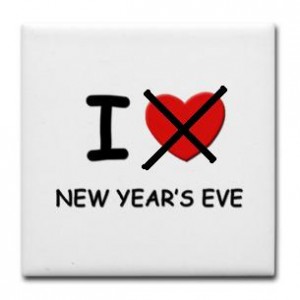 New Years has been a shit time of year for us. Presley, who we lost at 16 weeks gestation, was due 1/1/07. New Years Day had been a thorn prickling the pain that always remained from losing our first baby.
Then Jax died. On 12/31/12, six months after he died, we were both still off of work. We didn't celebrate. Instead, I brooded and fumed at all the Happy New Years texts that buzzed my phone. I'm pretty sure I wished a violent case of crabs on everyone that included me in their innocent well-wishes. There's nothing HAPPY about it. It would be the first year without Jax. It was a reminder that two of our babies were in heaven now. Two too many and totally fucked.
New Years last year wasn't any better. A fog of depression had built up since just after Halloween in 2013. The only two posts I wrote after a 11/1/13 T(GIF) post was this one, and that's only because it had to be shared. Otherwise, you wouldn't have heard from me until Jax's birthday in January. This year, it was a bad mix of post-Christmas blues and the dread of New Year's approaching. It was a bad, bad week. And again, the Happy New Years wishes rolled in with my brain cranking out automatic replies of "Fuck New Years" to just myself.
I mostly thought maybe my wife and I are just too bitter to hear the word happy, or try to be happy. And with the two losses always coming back to us at this time of year, it's just too much pain to deal with when surrounded by messages of hope, fresh starts and being happy.
This year I felt more calm. I only received one text message (a group one, so several in it), and like every year, I didn't respond. But this year, I didn't wish harm on these peeps. I said or wrote "Happy New Year" to people, but it was mostly to strangers, as it seemed to be the polite thing to say at the moment.
My wife worked, as she did last year, and the twins and I stayed in, got some food, and raised our glasses (theirs punch, mine a beer), said "cheers" and hugged at 9 p.m. They seemed to think it was neat. And, as I mentioned on Face Book, Gray found a new crush in Fergie.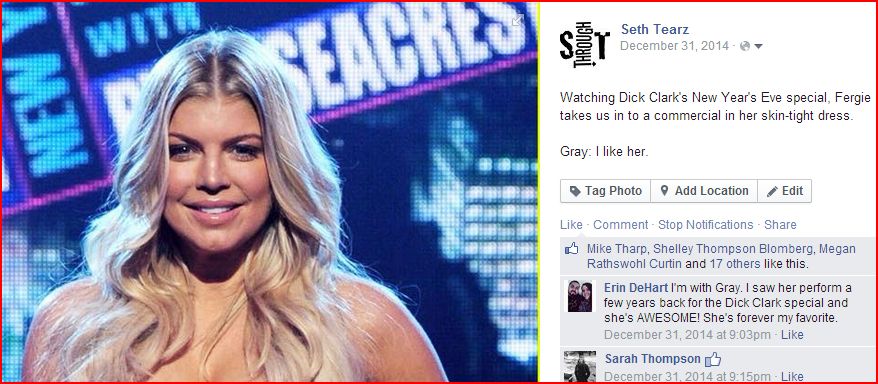 I put them to bed, then spent a couple of hours releasing angst playing Grand Theft Auto V. The next day we watched the Rose Parade. They changed from one set of pajamas in to another. It was one of those days.
Three days ago my wife shared a post she read over at Rockstar Ronan, the blog created by Maya Thompson, who lost her 3-year-old son to cancer and inspired Taylor Swift's "Ronan" which is pretty much the anthem for anyone that's lost a boy toddler. I've posted it on the blog, and we included it in the first memorial for Jax.
Thompson wrote:
In this life I live now I don't have the luxury of saying things like, "I cannot wait to see what 2015 has in store! I just know it is going to be the best year yet!" How do you have the best year yet after the death of your child? I don't think that you do. I guess I cannot speak for the other bereaved parents who walk beside me, but in my mind the best year yet just does not exist anymore. Don't get me wrong, I am capable of having really, really, really good days. I have those days a lot, especially with all the happiness that Poppy and your brothers fill me with, but you will never not be missing from my blissful days of always almost perfect. What are my hopes for 2015? That we all stay healthy and don't die. That I have more smiles than tears. That I get more little signs from you. That your brothers and sister continue to flourish, grow, and be happy.
I don't want this part to be lost, as it struck me the most.
"What are my hopes for 2015?" Thompson wrote. "That we all stay healthy and don't die."
It's true. And really, just almost true. I really don't care about myself. And my wife's told me the same about her feelings and her own death. But for our kids? Fuck yes. And the rest of our family.
Thompson's post brought me peace of mind. I'm bitter and jaded and resentful, but I'm not the only one. And that's okay.
Maya, you're not alone. You DO speak for other bereaved parents that walk beside you. And you nailed it. And while it can feel hopeless and empty and bitter, we can walk it together. And not feel so alone.