For those of you that don't know, today is my last day at work. Our office is closing and the work is moving to Phoenix, Arizona. I wasn't interested in the company's relocation offer. I have a rule against living anywhere that resembles Mercury.
After today, I'm officially laid off. Monday you can find me at the soup kitchen with all the other unemployeds.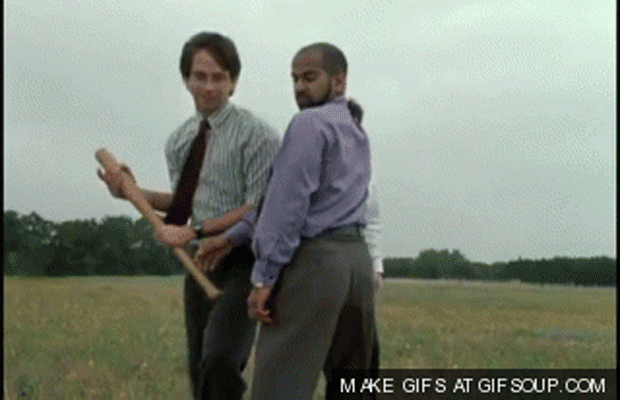 (T)GIF is a regular Friday feature at Smiling Through Tearz. Know of an animated gif that makes you tinkle with laughter, cry or cringe that you think should be featured at STT? Let me know at seth@smilingthroughtearz.com.