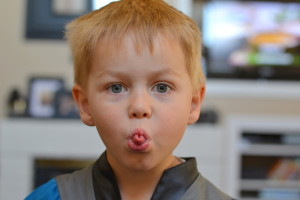 It's been just over a million minutes since I last saw Jax smile. Two years today. He still hasn't walked out of his room, like I keep hoping. Maybe someday I'll stop.
We only visited two grieving parents support meetings. They said the second year is harder. So did a lot of things I read online. Having finished the second year, I can definitely see that. It's been a lonely year. Two miscarriages. More loss. More pain. And more dreams crushed like the spider in my bathroom. It's easy for me to hate. To withdraw. To say fuck it about everything. It's harder to climb out of that sand trap.
Jax should be wrapping up All-Stars in baseball. Starting first grade in August. Bossing around the twins, who ache for a big brother, to be the villains to his Iron Man. This is all fucked.
Thank you to everyone that is coming out tonight to remember Jax at Angel Stadium. It mean so much to us that we continue to receive your support. When I bought the tickets I told the group sales guy I expected around 50 people. Instead, we'll have about 160. And thank you to others that can't make it tonight but continue to think of us, pray for us, cry with us. Just because it's two years later doesn't mean it gets easier. Or that we can ever start to move on. Some days the pain is just as deep as it was two years ago. We need your love, your support, your prayers.
And thank you for helping us to keep Jax alive in all of our hearts. Whether it's the Iron Jax shirt you wear on a random Tuesday, $20 you donated at the CHOC Walk for team Iron Jax or just mentioning his name to us in a funny story or cute memory you have of him, it's all very meaningful to us.
I'll leave you with a link and a video. But first…
We will always remember you, Jax. 
Always.
Video montage of Jax, thanks to Uncle Tommy.