Friday
My wife was scheduled to return to work following some time off, but the NICU count is low now and the hospital is overstaffed, so she got the night off. Dinner transformed from likely peanut butter and jelly to "Let's go to dinner!" We ended up at Claim Jumper for the first time outside of a Happy Hour in a while. Gray dug the checker board table.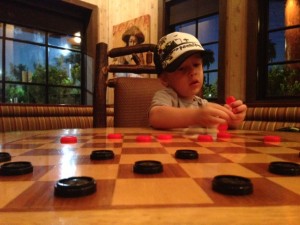 Then we stopped by Costco to grab some supplies. Crammed for time, my wife hustled through aisles on a search while I strolled through the toy section with the twins. Triggered by the Christmas decorations already out, Gray started his wish list.
"I want that," he said, pointing at a box of cars. "And that. And that. And that and that andthatandthatandthatandthatandthat." He wanted it all.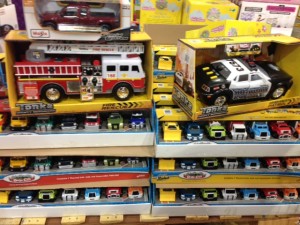 I snapped photos on my phone as Ellie joined in our creating her wish list as well. She's intrigued by Doc McStuffins. I'm still trying to figure out what the heck it is.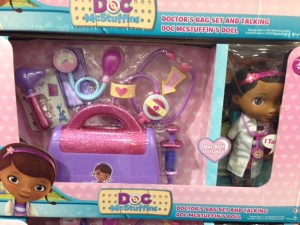 Saturday
At dinner Friday my buddy Sam called and invited me to the USC football game. My wonderful wife put a call into her mom who awesomely agreed to watch the kids (thanks sooooo much, Judy!). For a noon game, I met Sam at his house at 8 a.m. I threw back a Jack-and-Coke before we left for pre-game festivities. So what if it wasn't even 9 a.m. yet. JUDGERS!
I'm not a USC fan. In third grade, when I started to like sports, the UCLA Bruins caught my heart, and I've rooted for them ever since. But Sam is the head of the Design Studio at USC and I've never been to a college football game so I figured I'd go and support the Pac-12 against Boston College.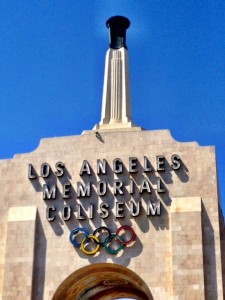 The only time I've been on USC's campus was when I covered a swim meet at the USC pool while interning for the Orange County Register. This time, I was able to take in the beauty of the place. And with Trojans fans scattered under tree-supplied shade and green patches of grass, grilling, playing catch and throwing back some brewskis, this seemed like a beautiful thing. It made me regret not going away to college. I went to a commuter school and lived at home. Our school didn't have a football team.
I set my phone to alert me of the UCLA vs. Nebraska score (Bruins destroyed the Cornhuskers after getting down 21-3) and we found our seats to bake in the sun. I really didn't care if USC won or not. All I wanted was to chant FIRE KIFFIN, but USC found some game and beat up on a poor Boston College team, 35-7.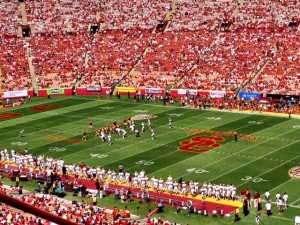 The experience as a whole was fantastic. Much love to Batchy for the tickets, Sam for the invite and his wife Rose for the company.
Sunday
Rick Warren wrapped up his series "How to Get Through What You're Going Through" with a tight bow – how to use your pain for good. At some point in the future I hope to expand on how others, and maybe myself (if I can get there), have used their loss experience to help others going through the same hell. Warren announced next week he'll begin a four-week series "The Habbits of Happiness." It sounds like it's another sermon directed at me.
After a nap, Gray climbed (yes, climbed…he's been doing this consistently lately, despite dropping his mattress to the floor) into Ellie's crib where they gleefully played for 30 minutes. I came in to ask them to stop screaming when I found this.
They're freaks.
How was your weekend?